Parramatta Removals
– Affordable Rates from $66/half hour + GST
– More than 15 Years of Happy Customers
– Get up to 30% OFF All Packages
Parramatta Removals Your Local Removalist Near You
Over the years, Parramatta Removals has shaped itself into one of the most reputable Removal Company in Sydney. Recently, our credibility has spread across Sydney region.
Our focus has always been on planning the move meticulously to ensure it is as stress-free as possible for our customers. Our mission is to exceed customer expectation at all times and our team is charged up to live up to our tag line No Mess! No Stress!
Parramatta Removals provides an array of services such as Home and Office Relocation, furniture installation plus short- and long-term storage to numerous established clients spread across Sydney Region.
With a team of experienced professionals to back the business, Parramatta Removals has the capability to relocate your home or office from any place in the city in the most reliable and cost effective manner.
Every move at Parramatta Removals revolves around the principle of customer satisfaction'. Our moving consultants chalk out customized plans to meet the requirements of our esteemed clients. The main focus, as always, is on accurate planning, meeting deadlines and providing satisfactory service.
Apart from relocation services, our staff at Parramatta Removals is also well versed with furniture installation of all kinds. From home furniture to office furniture, we first analyse a client's needs and then handle any changes or adjustments accordingly. To ensure a smooth operation, a project coordinator is appointed to monitor and assist work on site and, if necessary, we can disassemble existing furniture and reconfigure it to the new plan with the least amount of down time for your entire family or company.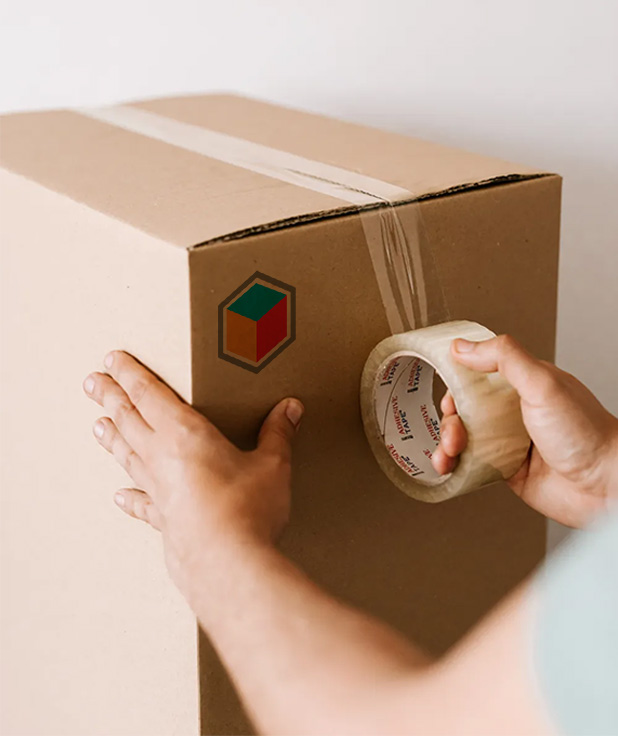 Prepare For the Big Day
Having conducted thousands of moves in the removal industry for many years, we know how important it is to prepare for the move, especially; if you want everything to go smoothly. When items aren't properly packaged and secured, this can lead to avoidable accidents and damages to your belongings. Therefore, it is important for you to spend some time carefully researching how to pack your belongings in a way that protects them during the transportation process.
While we will we use all of our expertise and pay the closest attention to making sure that nothing can shift during transportation to your new home, there is always the chance of bumps and shakes. If your belongings aren't properly packed, there may a chance of shifting whilst in transit.
We can offer you valuable tips and recommendations when it comes to packing; however, if you still don't feel comfortable enough packing your valuables and other fragile pieces, then we can take care of the packing for you. We can bring packing material and supplies, like boxes and other important aides and do the packing for you. This will ensure that even during light movements, your goods can be safe and secure being wrapped by our expert removalist packers.
Speak with one of our Parramatta Removals team members about your move and the option of adding this service to your package. We will be able to give you a free quote and tailor a package that suits your removal needs.
DOWNLOAD BROCHURE
How To Save Time And Money When Moving House
Tell us all about your Sydney / Interstate Relocation
As professional movers, we are certainly interested in as many details about your relocation as you can possibly give us. Since we make individual plans for every one of our projects, we will need to know how much work lies ahead of us and what may make our job tougher. It is one of our main priorities to be able to give our client detailed information and an accurate schedule of our work. In order to do so, we need to know just how many things will have to be moved, so that we can properly plan our equipment and the manpower to deploy for the job. For most jobs it is enough information for us to simply hear about the amount of rooms in your home and whether you have any specialty items that may be especially valuable or fragile so that we can bring the right equipment. For other moves, business moves in particular, we sometimes like to deploy one of our representatives to come to your location so that we can assess the situation first-hand and give you good accurate estimates of the time that will be needed to finish the job for you. You can start by telling one of our representatives about your move and we will see from there whether we will need more information about your belongings before the big day of the move.
AAA PARRAMATTA REMOVALS ENJOYS MOVING 10,000 CUSTOMERS EACH YEAR LET US MOVE YOU
For more information on Parramatta visit Parramatta City Council. Some of the other related removalists services in Parramatta, Metro Car removalist & Car Removals & Movers
At Parramatta Removals, we offer a wide variety of services for our customers. Please feel free to browse through our services list and find the right option for you. If you have any question please do not hesitate to Contact Us on 1300 727 115